What Is Organic REV? An Expert Explains Growth Stimulants.
We just had to share this wonderful blog post about Organic REV from our friend Pam over at www.flowerpatchfarmhouse.com.  She did an amazing job of describing REV and how it has helped her in the garden and greenhouse.
Did you know that plant growth stimulants can be a game-changer in the garden? Many gardeners don't even know what they are so let's start with basic info.
First, you need to know that plant growth stimulants are not a fertilizer or plant food. They provide an organic element that influences healthy growth.
Stimulants can help plants become established, enhance their performance over the season, and increase fruit and flower production.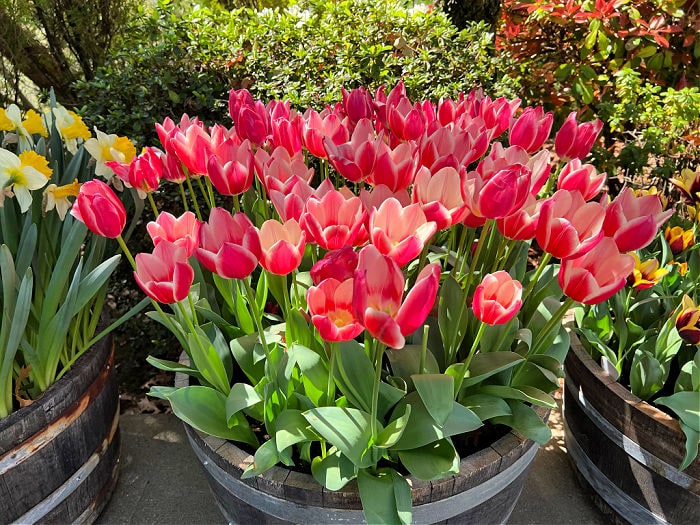 There are affiliate links in the post. If you make a purchase after clicking a link I will make a small commission at no added cost to you.
I want to let you know that this post has been sponsored but all opinions are my own. I only agreed to do a sponsored review of this product after using it for a few months myself and loving it.
When the makers of REV contacted me to work together after noting I was referring people to them, I jumped at the chance.
My Fave Plant Growth Stimulator
There are many types of plant growth stimulants on the market, but it is important to choose the right one for your plants and the earth.
Organic REV stimulant is a great choice, as it is gentle and won't harm the environment.
REV is a truly unique product that is proven to produce healthier, faster-growing, and stronger plants! REV is 100% organic and goes to work immediately.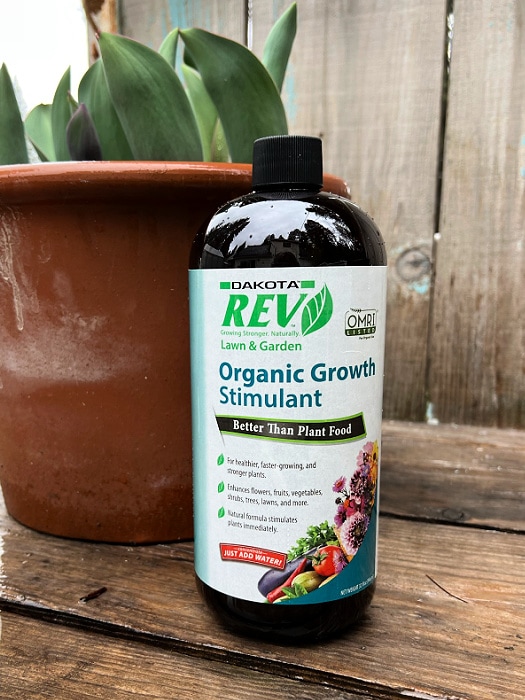 Personally, I have been using Organic REV for a few months now and I am thrilled with the results.
REV is not just any old humic acid product and the high levels of naturally occurring microbes in it can increase nitrogen efficiency and nutrient uptake by plants up to 25%.
Do you know what that means?
Use Less Fertilizer and Save Money
By using REV you are improving your soil biology, increasing root mass, and improving your plants' ability to utilize nutrients and water. That means you can use less fertilizer.
You know me, I preach the compost, feed the soil sermon often rather than buying bagged or other fertilizers.
You don't need them if you are feeding your soil and when you add REV you are increasing microbe activity so your plants can absorb and utilize what they need much more efficiently.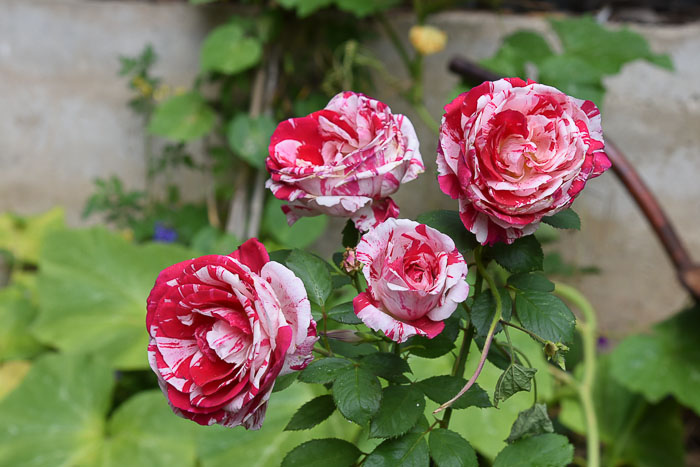 Here is a great blurb from the makers of Organic REV:
REV is NOT a nutrient but it does increase the effectiveness of any nutrients in the soil. REV combines three vital components to healthy plants and fertile soil in one natural and easy to use concentrated liquid. 
Organic REV combines organic and naturally occurring carbon, humic and fulvic acids and beneficial microbials – all essential to plant AND soil health. By simply mixing REV with water and then watering or spraying your plants a few times during a season, you can create:
Rich living soil teeming with "good" bacteria and fungi
The food that these microbes need to create a healthy root environment
The acids and enzymes required for your plants to easily utilize the nutrients they need to thrive.
REV is the simple and natural way to grow stronger, healthier, plants, grasses, or trees.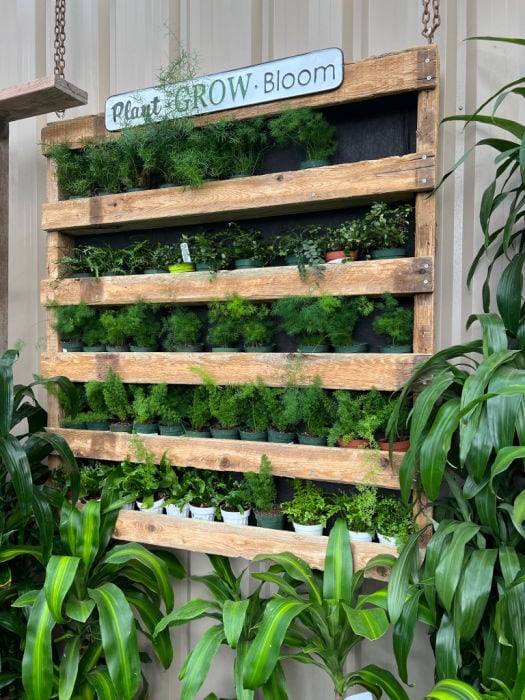 Do we really know how much nutrient a plant needs? No, we are only guessing at best and many think more fertilizer is better. But plants can only take up so much then what happens to the rest?
Excess fertilizer application can lead to nitrogen leaching into the groundwater and phosphorus washing into the surface water.
Excess fertilizers, when washed into streams, lakes, and ponds, can cause algae blooms. Algae blooms can reduce oxygen levels in the water, resulting in fish deaths.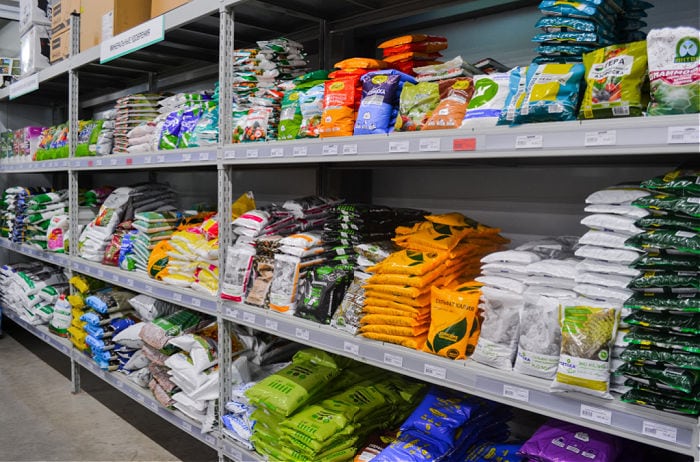 Did you know homeowners are more likely to overuse fertilizers than commercial farms?
Organic REV does no damage to the soil or water tables, it actually increases soil organic matter. This is of significant benefit to soils that have been depleted which is a big problem in new builds of homes.
My Use of REV
You have probably noticed in many of my recent posts and videos I share how I have been using Organic REV and I must say I have never had such success with my seed starting as I have since using it.
Transplants of seedlings also thrive and show no signs of stress. You will more than likely see me doing more side-by-side comparisons and we will learn together how much it can help us in the garden.
REV can be used on lawns, vegetable gardens, flower gardens, and trees.
REV is 100% organic. It is certified as organic by the Washington Dept. of Agriculture, certified organic by OMRI as well as the USDA. REV contributes to a chemical-free living soil growing environment.
You can read more about the company and REV here on the company website.
Want to try it and get 5% off your order? Use this coupon code: FLOWERPATCHREV